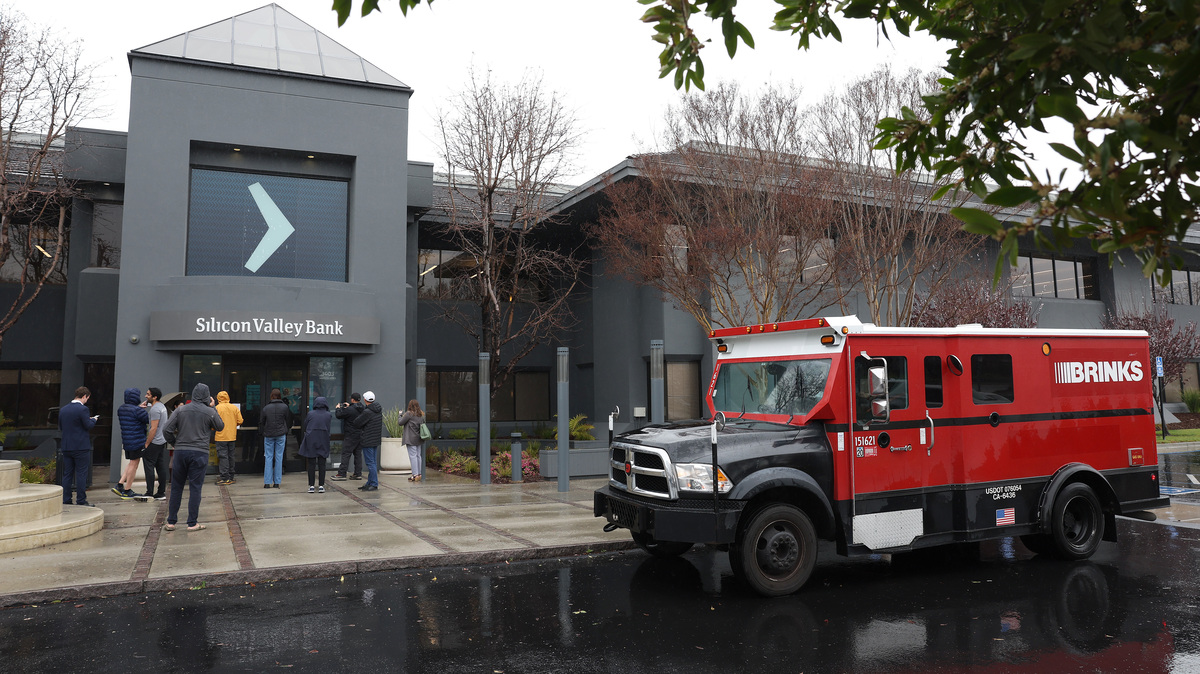 Justin Sullivan/Getty Images
President Biden is speaking Monday morning about the banking crisis that prompted federal regulators to take extraordinary actions to close two banks and guarantee all deposits there.
"I will deliver remarks on how we will maintain a resilient banking system to protect our historic economic recovery," Biden said, as the U.S. financial system absorbed the second-largest bank failure in its history, in Silicon Valley Bank.
Biden's remarks from the White House are slated to begin at 9 a.m. ET, just 30 minutes before the New York stock market opens.
His speech comes as regulators strive to shore up confidence in the banking system and prevent runs like the one that triggered the stunning collapses of Silicon Valley Bank and Signature Bank. Over and over in recent days, officials and experts have used the word "contagion" to describe the danger of turmoil spreading to more institutions.

In a bid to contain the crisis, the Biden administration announced on Sunday that customers of Silicon Valley Bank and Signature Bank would have full access to their deposits, even if their account totals were above the maximum $250,000 covered by federal insurance.
The crisis poses both economic and political risks, as the Biden administration balances the twin goals of dampening ripple effects from the banks' failures while avoiding the political spectacle of giving a full bailout to Silicon Valley Bank, which caters to tech firms and venture capitalists.

The president said on Sunday that he directed Treasury Secretary Janet Yellen and National Economic Council Director Lael Brainard to coordinate regulators' responses to the banking crisis. The solution they reached, he said, "protects workers, small businesses, taxpayers and our financial system."